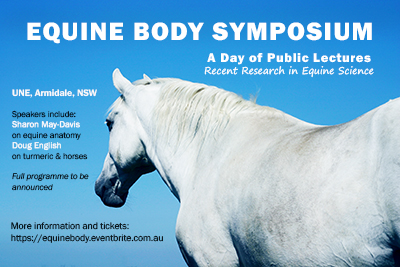 *** NEWS: A day of talks featuring anatomist Sharon May-Davis and 'turmeric vet' Doug English is taking place at the University of New England (Animal Science dept) in Armidale on Saturday 18th February. Jane Clothier will also be presenting on her PhD research into the ongoing musculoskeletal effects of premature or dysmature birth in foals. For full details and to book tickets ($90 for combined day and evening entry), head over to this eventbrite.com.au booking page. ***
---

Jane is an equine therapist working in the New England and Coffs Harbour areas of NSW. As well as providing equine bodywork and saddle fit checks, she now offers an Infrared Thermal Imaging service.
Thermal Imaging measures changes in surface temperature of the horse's body, providing much-needed information about the location of musculoskeletal stress, injury, as well as systemic illness.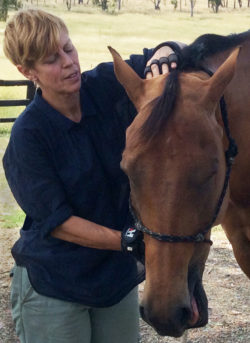 Jane's integrated bodywork approach achieves joint realignment and the release of soft tissue tension. Gentle but effective, it includes Equine Body Articulation, the gentle manipulation and mobilisation of all the joints of the horse's body, and Equine Positional Release, a form of functional therapy that achieves structural correction through a non-force method. Jane also works on the muscles with a myofascial approach.
All of her work has a sound theoretical basis. She is currently completing a PhD in an area of equine development (UNE and CSIRO), and regularly organises and attends workshops with leading professionals in her field. Her blog, www.thehorsesback.com, has been read by nearly 300,000 people worldwide.
You can read more on this site. For more details, send a message or call 0447 672 523.